Our Council
The Heartwood Council are volunteers who direct, advise, inspire, inform and do the work of Heartwood. We are representatives of our individual bioregions and communities. We are representatives of small, grassroots groups. We are community leaders and network organizers. We are activists. We bring literally hundreds of years of experience and passion to our work. We are people helping people protect the places that they love.
Heartwood invites our members to volunteer on one of our Council Committees, such as the Newsletter Committee or the Minigrants Committee. We welcome nominations to the Council, for those who wish to get closer to "the Kitchen" and help build Heartwood's strength and vision. We encourage all our members to be active in one of our Campaign Committees, contact David Nickell our Campaigns Chair at info@heartwood.org or visit https://heartwood.org/campaigns/ for more! 
Coordinating Council
Christy Collins, Kentucky
Rock Emmert, Indiana
Corina Lang, Illinois
David Nickell, Chair, Kentucky
Matt Peters, Pennsylvania
Don Scheiber, Indiana
Roberta Schoneman, Indiana
Helen Vasquez, Treasurer, Indiana
John Wallace, Illinois
Extended Council
Jillian Borchard, Maryland
Mark Donham, Illinois
David Haberman, Indiana
Michael Hendrix, Eastern Kentucky
Kris Lasher, Indiana
Sam Stearns, Illinois
Founder
Contract Employees
Standing Committees
• Events
• Newsletter/Publications
• Minigrants
• Fundraising
• Membership
• Campaigns
---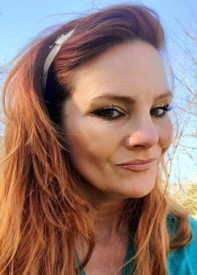 Christy Collins, from Cox's Creek, KY, is one of the steadfast leaders of the effort to protect Bernheim Forest, the regional karst terrain, and landowners' property from the proposed Jim Beam pipeline. Devoting much of her life protecting sensitive ecosystems and helping others do the same, Christy is a fierce advocate for caves, cave biology, and forests. She confronts corporate and government manipulation and greed, including helping to save a cemetery outside of Bullitt, Kentucky, and trying to stop the sale of the 70 to 80 million dollar Narragansett (Rhode Island) Electric Company - National Grid to PPL. She has worked with many organizations regarding Kentucky utility rates cases.
---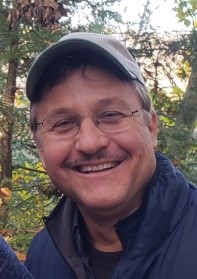 Retired English/humanities teacher, Rock Emmert, from Ferdinand, IN, serves as an officer for Southwestern Indiana Citizens for Quality of Life, dedicated to stopping construction of a massive coal-to-diesel refinery in the beautiful rural area of Dale. With his partner Kris Lasher, from 2010-2014 he helped to stop a proposed biomass incinerator in Jasper. They were among the founders of the Ferdinand Folk Festival, a regional music festival promoting environmental awareness, art, and wellness. They co-founded Project ACORN, a community outreach series of music, art, and environmental events. Since 2008, they have co-hosted a monthly Spoken Word Night for Rock's students and the public. They are also leaders of Friends of the Ferdinand State Forest. Rock enjoys gardening, creating art, writing poetry, and working on restoring their historic, "recycled", Folk Victorian home, saved and moved 25 miles.
---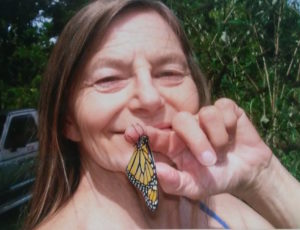 Although Corina Lang initially became involved in environmental activism to help protect the Shawnee National Forest in Southern Illinois as a member of R.A.C.E, her connection with Heartwood has led her to be concerned with issues in other folks' back yards, not just her own, such as Mountain Top Removal.  Currently she is embroiled in the efforts to protect her own neck of the woods from fracking and strip mining.  Life interests include dancing and guerilla theater.
___________
---
David Nickell is a sixth generation denizen of far western Kentucky. He farms, teaches philosophy and sociology, and tries to do as little damage as possible. He is dedicated to protecting the LBL region of Kentucky and has been active with forest watch activities.
__________
---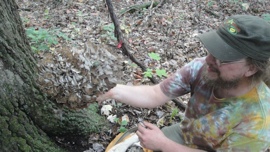 Matt Peters  lives in Pittsburgh, PA  and has been a member of Heartwood since 1993. He is a co-founding member of the Allegheny Defense Project. and worked with the Buckeye Forest Council for several years. Matt is an urban homesteader, growing garlic and other woodchuck-proof crops for a newly opened locally owned grocery store in one of America's great Food Deserts. He is also serving as Chair of the Hazelwood Urban Ag Team, working on local food security and economic sovereignty as well as habitat conservation and restoration in the neighborhood.
---
Don Scheiber lives in Lafayette, IN and has primarily been a peace, labor, and community
activist. Retired from 28 years as labor liaison for United Way, he started Food Finders Food
Bank in 1980, and became an " environmentalist- come – lately" and served as a board
member of the Hoosier Environmental Council for several years, Vice President of Tree
Lafayette, and recently a member of NICHES—a multi-county nature conservancy type group.
Don was a "back-to-the-land" hippie drop-out in the 70's and is interested in intentional
communities and attempts at living sustainably and organically.
---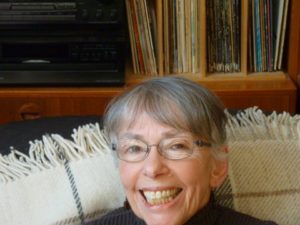 Roberta Schonemann is a longtime civil libertarian activist/armchair environmentalist, writing
letters-to- editors, signing petitions, attending local rallies. As editor of the Lafayette
Independent (2010 – 2017), she supplied material for the 2-monthly pages devoted to
environmental issues raising the alarm about global warming. Recently she enjoined an
unsuccessful attempt to prevent further expansion of a waste treatment plant along Indian
Creek which borders her property, 10 acres outside West Lafayette, 80% of which is left
undeveloped. In addition to assisting with editing Heartbeat, she is poised to activate!
---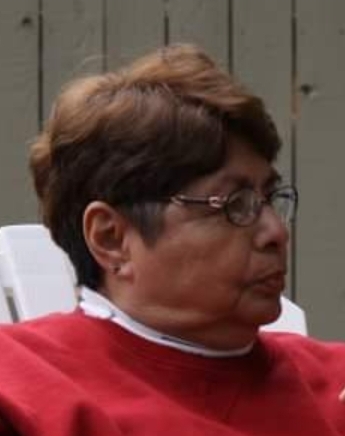 Heartwood's treasurer Helen Vasquez, whose home is near the Hoosier National Forest, states, "I am blessed to be living during these challenging times. It gives me the opportunity to creatively do my part to foster peace and calmness to wherever I am at the moment and wherever I go."
---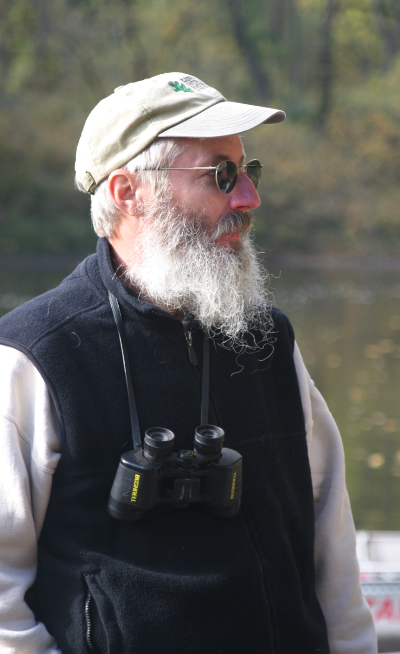 John B. Wallace is a recently retired public land and municipal water source manager. John also worked as an environmental educator from Southern Illinois University's Touch of Nature Environmental Center. As a forest activist on the Shawnee National Forest and public land in and around the southern Illinois region for 30 years, he has taken on public awareness campaigns, lobbied legislators, tackled pro se litigation and participated in non-violent direct action in defense of the natural world. John is a founding member of southern Illinois' Shawnee Forest Defense!, a group of grassroots organizers trying to protect the Shawnee National Forest and the 27 year old Shawnee Chapter of the Illinois Audubon Society. He is currently the Shawnee Audubon Chapter president and serves on the Land Protection and Stewardship Committee of IAS, the oldest, non-governmental conservation organization in Illinois. John has a BS in Plant and Soil Science from SIU and has been known to portray the writer, mountaineer and conservationist, John Muir, in living history performances.
---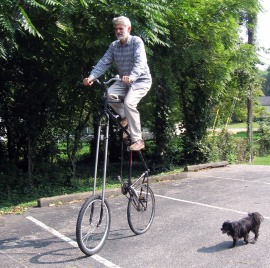 Andy Mahler is Heartwood's Founder and has been a forest activist and community organizer for more than twenty years. In addition to his work with Heartwood, he has worked on local and regional food issues, including helping start The Lost River Coop. He and his wife, Linda Lee, an orphaned possum rehabilitator, own a rustic and eclectic farm and lodge called the Lazy Black Bear surrounded by the Hoosier National Forest in the gently rolling, forested hills of southern Indiana.